Home

Designs

Glossary

Tips

Free
Designs

Humour

Links

Tarot &amp
Altar

Awards &amp
WebRings

About Us

Contact
Us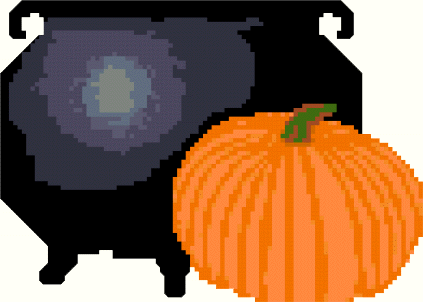 Samhain
Level: Easy
Size: 76 H x 104 W (approx. 4.75" H x 6.5" W (does not include extra edging fabric))
Cloth: 16 count White or Ivory Aida
Comments: A very easy seasonal pattern. Any outlining is optional and left to the discretion of the stitcher.



To download the pattern as a zip file click here.
(requires Adobe Acrobat)

***Note: As of April 23 2002, this area is being redone, and we regret that our zip file is not currently available. We apologize for the inconvenience. Please Email us, and we will mail you all of our free patterns at no charge. Thank you for your patience.***


Need Adobe Acrobat?

Click here!
Unable to download or print the pattern? Click here
Return to free patterns
Samhain copyright © 2002 by Cauldron Crafts. All rights reserved.