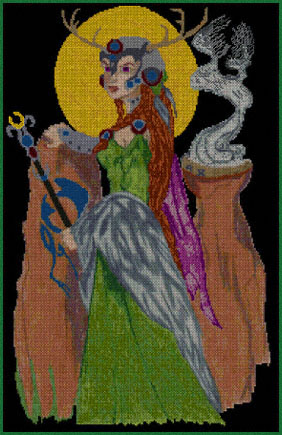 Aradia
$14.00 U.S.
Level: Intermediate to Advanced
Size: 181 x 288 stitches (approx. 11" x 16")
Fabric: 18 Count Charles Craft Classic Reserve Black
Comments: Aradia, Queen of the Witches, is adapted from a sketch by Jenna LeFevre, and uses metallic silver for accents.

Aradia copyright © 2002 by Cauldron Crafts and Jenna LeFevre. All rights reserved.