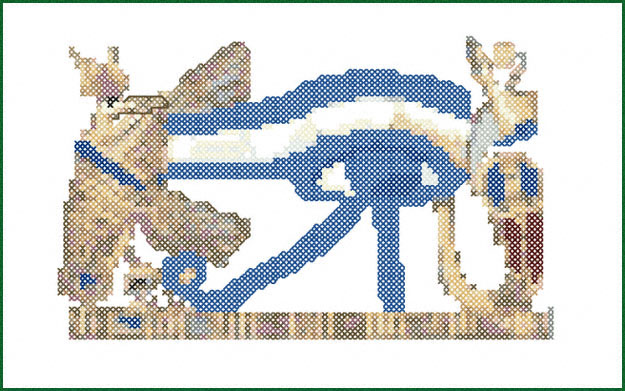 Eye of Horus
$9.00 U.S.
Level: Easy
Size: 90 x 55 stitches (approx. 8" x 5")
Fabric: 14 count Aida Rustic Oatmeal or Wheat
Comments: This pattern was adapted from an amulet worn by King Tutankhamun. The Eye of Horus was an amulet of health, resurrection, and completeness.

Eye of Horus copyright © 2002 by Cauldron Crafts. All rights reserved.