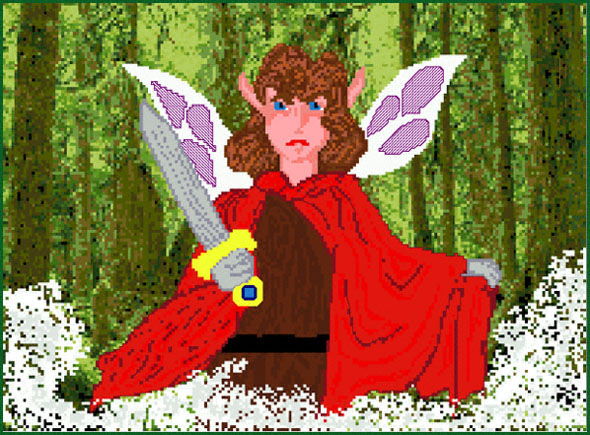 The Forest Warrior
$12.00 U.S.
Level: Advanced
Size: 200 x 147 stitches (approx. 14" x 10.5")
Fabric: 14 count white Aida
Comments: Blending filaments and metallics are used in this pattern to add sparkle to our Warrior's wings and the myst surrounding him.
The Forest Warrior copyright © 2002 by Cauldron Crafts and Jenna LeFevre. All rights reserved.