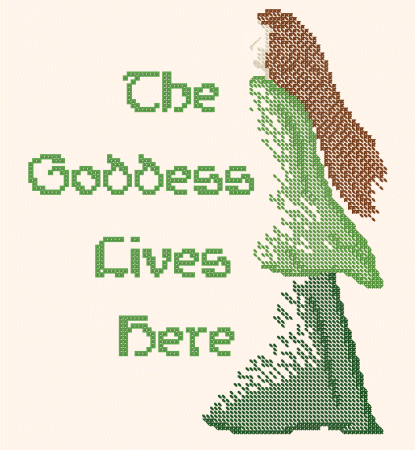 Goddess Lives Here
$8.00 U.S.
Level: Very easy
Size: 105 x 114 stitches (approx. 6.6" x 7.2")
Fabric: 16 Count Charles Craft Natural
Comments: An easy to stitch sampler which can be adapted to any colours to match your decor.
Goddess Lives Here copyright © 2002 by Cauldron Crafts. All rights reserved.