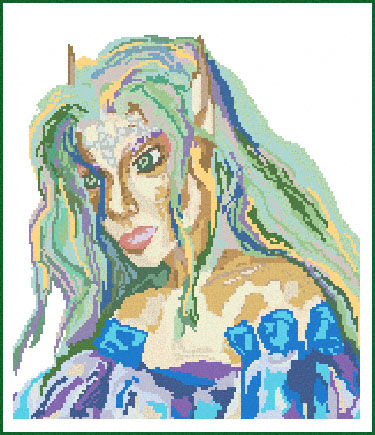 The Elven Maiden
$12.00 U.S.
Level: Intermediate
Size: 160 x 195 stitches (approx. 10" x 12")
Fabric: 16 count Aida
Comments: The Elven Maiden was originally a watercolour painted by Jenna LeFevre. Fine blending filaments add sparkle to this mystical lady.

The Elven Maiden copyright © 2002 by Cauldron Crafts and Jenna LeFevre. All rights reserved.