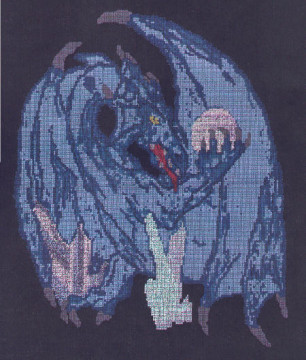 Sapphire
$12.00 U.S.
Designer: Jenna Lefevre
Level: Intermediate to Advanced
Size: 155 x 185 stitches (approx. 9" x 11")
Fabric: 18 Count Charles Craft Black
Comments: The first in our Regal Dragons series, Sapphire is accented with metallic threads, making the ice around her sparkle. The pink areas in the design image are stitched with Kreinik variegated metallics.
Sapphire copyright © 2002 by Cauldron Crafts. All rights reserved.