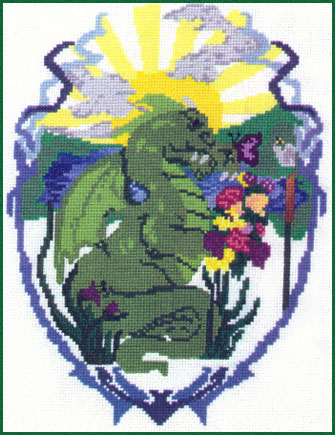 Summer at the Lake
$9.00 U.S.
Level: Intermediate
Size: 112 x 148 Stitches (approx. 8" x 10.5")
Fabric: 14 count white Aida
Comments: Variegated threads are used in this pattern, for the lake and the bulrush.
Kreinik #006 Blue blending filament was also used for the lake (optional).

Summer at the Lake copyright © 2002 by Cauldron Crafts and Jenna LeFevre. All rights reserved.